An opportunity to utilise your experience testing Card Payments applications at ASB Bank.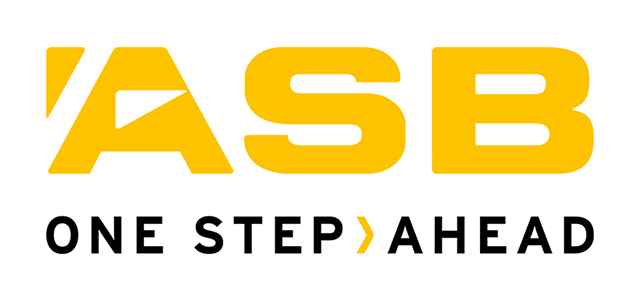 Your new company
At ASB, we're all about doing what we can to help our customers get "One Step Ahead" by giving them the tools they need to manage their lives and plans for their families and future. Our products don't just serve ads or stream movies - they underpin our economy and touch people's lives.
If you've always wanted to apply your skills to a large-scale Kiwi success story, then today is your lucky day - as we are on the lookout for a Senior Test Engineer to join us!
This opportunity sits in the Lending squad of the Transactional Banking platform which provides core banking services and is the heart of the bank.
Your new role
Payments Platform provides secure environment enabling superior payment experiences to empower our customers with trusted payments. Within Payments Platform, we have our Cards Domain that support the delivery of resilient and future fit card payment capability for our business and corporate customers.
As a Senior Test Engineer, you will apply your Card Payment expertise to help the team in building, supporting, and maintaining our Card applications and contribute to the overall testing processes within the team.
You'll have the opportunity to get hands-on with some interesting and complex pieces of work that integrate on an enterprise scale, all while being part of a smaller squad that makes their own decisions about how to work through prioritisation - so your voice will be heard, and your opinions valued.
We advocate agile, fully cross functional teams which will take you through all facets of engineering in any given day. We are looking for a mix of payments experience and technical skills to support the following activities:
Reviewing requirements and specifications
Creating agile testing strategies and plans
Building and supporting test automation.
Verifying and validating functionality being developed
Analysing and reporting test results
Working with key stakeholders for testing end to end
What you'll need to succeed
We are looking for an individual that will champion the squad's quality goals. If you have an eye on detail and likes to see how things work, you will have a lot of fun with us. You can work collaboratively with our squads and stakeholders to be the voice of test engineering and deliver products that delight our customers. We are looking for someone who has:
5+ years of test engineering experience
3+ years of experience of testing within the Cards Payments industry
Proven knowledge across functional, system, integration, and end to end testing
Working knowledge of Azure DevOps
Good understanding and experience of working using Agile principles
In addition, the following would be an advantage:
Experience developing, maintaining or executing test automation
Financial/banking domain experience
Certified in ISTQB Fundamentals
What you'll get in return
ASB's sense of who we are and what we stand for is grounded in our values. They guide our business in our day-to-day interactions with our team, customers, and community. They are what makes ASB - ASB.
Along with our interactions, values guide our actions and conduct, making ASB a safe and inclusive environment for both our people and our customers. They show that we care, are passionate and courageous, and that we act with integrity. Most importantly they unite us - because they are ASB.
We offer a flexible and supportive work environment and offer an open and inclusive culture; a place where we welcome and value your individuality, ideas, and goals.
What you need to do now
If you're interested in this role, click 'apply now' to forward an up-to-date copy of your CV, or call us now. #2719572