Do you have the drive and passion to truly make a difference for Iwi, now and for the future?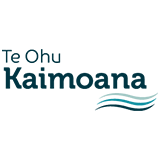 Your new organisation
Te Ohu Kaimoana is an Iwi owned organisation established to protect and enhance the rights and interests of Māori relating to te tino rangatiratanga of our taonga, with a focus on fisheries . Te Ohu Kaimoana's vision is a 'Thriving whānau determining their relationship with Tangaroa'. We work with Iwi to support whānau so that they can determine a relationship with Tangaroa that is specific to them, to their tikanga and their future.
Your role will see you working for a Kaupapa Māori organisation, embodying the values of:
Whakapapa: Protecting our whakapapa rights and in turn fulfilling our obligations and responsibilities to Tangaroa and our people
Rangatiratanga: Encouraging and supporting autonomy, leadership, participation, and engagement of our people
Manaakitanga: Uplifting, supporting and protecting the rights and aspirations of our people
Kotahitanga: Connecting and bringing our people together. Being united and acting in the interests of our people
Kaitiakitanga Protecting and ensuring the sustainable utilisation of Tangaroa for today and for the generations to come
Hihiritanga: Embodying the adaptability, imagination and innovation of our tupuna to guide us in our challenges and new opportunities in the future
Your new role
This Policy Analyst position is a unique opportunity to work with Iwi and Māori fishing organisations across Aotearoa.
You will have the chance to continue your work in fisheries management, contributing to the health of Tangaroa by promoting te tino rangatiratanga of Iwi.
This role requires you to provide robust policy advice, conduct research and analysis, develop briefing paper's and build key stakeholder relationships.
Build your ability to lead and engage with Iwi and other stakeholders, the Crown, and other stakeholders, protecting and ensuring the sustainable utilisation of Tangaroa for today and for the generations to come.
What you'll need to succeed
Ideally, you will be an existing Policy Analyst with 2-3 years of experience.
You will have:
Experience in Māori, fisheries and/or aquaculture policy
Proven experience delivering high-quality policy advice in pressured environments.
Good Knowledge of Te Tiriti of Waitangi.
Knowledge of the machinery of government and their processes.
Knowledge of building frameworks and programmes.
Understanding of the changing environment of Māori/Iwi.
Proven ability to work with Māori organisations and/or Iwi.
Connection to Te Ao Māori
Knowledge of Te Reo and Tikanga


You will be a self-starter with the ability to take the initiative and get stuck in. You will have the confidence and drive to work directly with Iwi to build strong and lasting relationships.
What you'll get in return
You will have the exposure and ability to build lifelong partnerships that will see the values, needs and aspirations of Iwi be progressed on a fisheries level. Embrace the chance to work for a kaupapa Māori organisation that is not only unique but will help you develop a skill set that will prove invaluable for our future.
Join, grow, and continue to develop the supportive culture of this team and be exposed to opportunities that may see further education supported and be a part of an environment that is there truly for the values of Iwi.
As a Policy Analyst, you will build a skill set and connections that will leave you feeling fulfilled and like you have made a tangible difference.
What you need to do now
If you're interested in this role, click 'apply now or forward an up-to-date copy of your CV to Poppy.Davis@hays.net.nz.
Otherwise, call Poppy now on 048863860.
If this job isn't quite right for you but you are looking for a new position, please contact Poppy for a confidential discussion on your career. #2580064