.Net Developer
Full-time .Net developer role in Central Wellington, strong company growth, $80k-$130k annually - C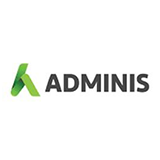 Your new company
This rapidly expanding wealth solution, product led company, deliver technology-driven solutions to an established and growing client base. They are focused on providing innovative software and service to help support their customers to achieve their financial goals. They promote a research and development-based working environment, with an in-house team of some of the brightest talent in the fin-tech industry. The company are very keen to provide an environment where you can share knowledge and ideas, collaborate and share thoughts that can improve efficiency and make positive change. Due to organic growth they are looking for a number of experience .Net developers at a senior & intermediate level to join them on their journey and work effectively as a key part of close-knit scrum teams.

Your new role
As an experienced .net developer you will be responsible for the ongoing enhancements to companies core Microsoft stack platforms. You will work in an agile team alongside in-house developers, testers, product owners and project managers. You will support junior members of the team, working in an environment where everyone mucks in and wears several hats to get the job done. You will also contribute to product idea gathering, scoping, specification and prototyping phases of the development lifecycle, working to and promoting best development practices.

What you'll need to succeed
Your previous commercial experience of working in a .Net development environment across the full Microsoft stack on AWS, (i.e. -.Net5, SQL Server, .Net Core/MVC) and ability to work effectively as part of a team will put you in an excellent position to succeed in this role. Previous experience of working in an agile environment and knowledge of the financial services and problem domain sectors would also be highly beneficial.

What you'll get in return
A competitive salary of $80,000 - $130,000 based on experience and knowledge, an excellent benefits package, Kiwisaver and flexible working options, all in an organisation that actively promote a collaborative, fun and interactive working environment. You will join a culture that love to learn and constantly increase their skills and knowledge, with colleagues that are genuinely curious and passionate about current and emerging technologies, and take an active interest in your success, as the team work towards common goals. They are open to developers working from home up to 3 days a week.

What you need to do now
If you're interested in this role, click 'apply now' to forward an up-to-date copy of your CV, or call us now.
If this job isn't quite right for you but you are looking for a new position, please contact us for a confidential discussion on your career.